I needed to make a wreath on 4 doors at Lumberjack Feud in Pigeon Forge. I ended up experimenting with stencils as much as I could. That saved time. One of the stencils was a felt table decoration shaped like a wreath. More details can be seen at: Wreaths step by step. They're painted on adhesive vinyl.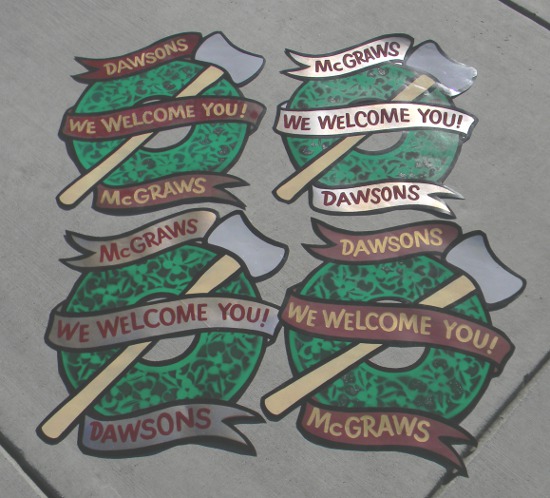 .
I was called by a popular restaurant in Seymour to paint their new logo on pine boards in the old distressed way. The picture here isn't great; but I'm very pleased with the result.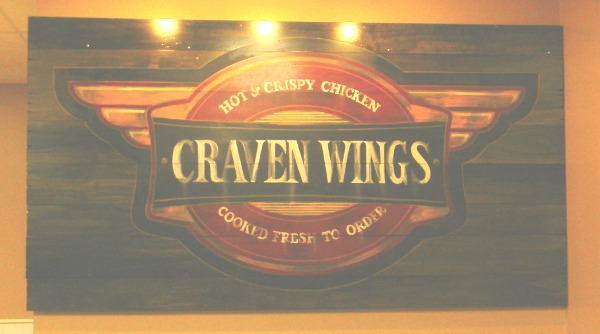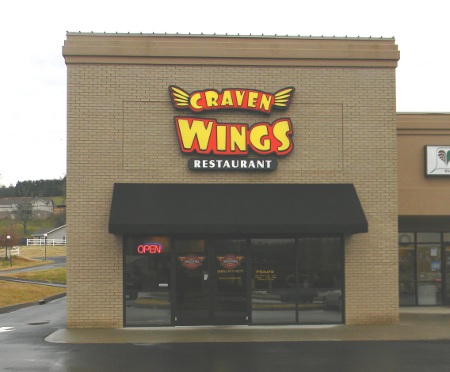 .
While I was at Craven Wings, I noticed a print place next door. I occasionally need this type of service, and it's nice not having to drive to Knoxville to get it. Their site is: ZippyPrintz.